Invited Speakers 特邀报告嘉宾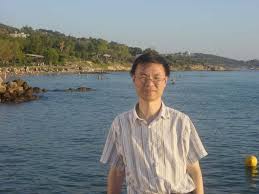 Prof. Huiyu (Joe) Zhou,
University of Leicester, UK
Dr. Huiyu Zhou received a Bachelor of Engineering degree in Radio Technology from Huazhong University of Science and Technology of China, and a Master of Science degree in Biomedical Engineering from University of Dundee of United Kingdom, respectively. He was awarded a Doctor of Philosophy degree in Computer Vision from Heriot-Watt University, Edinburgh, United Kingdom. Dr. Zhou currently is a full Professor at School of Computing and Mathematical Sciences, University of Leicester, United Kingdom. He has published over 380 peer-reviewed papers in the field. He was the recipient of "CVIU 2012 Most Cited Paper Award", "MIUA 2020 Best Paper Award", "ICPRAM 2016 Best Paper Award" and was nominated for "ICPRAM 2017 Best Student Paper Award" and "MBEC 2006 Nightingale Prize". His research work has been or is being supported by UK EPSRC, MRC, EU, Royal Society, Leverhulme Trust, Puffin Trust, Alzheimer's Research UK, Invest NI and industry. Homepage: https://www2.le.ac.uk/departments/informatics/people/huiyu-zhou.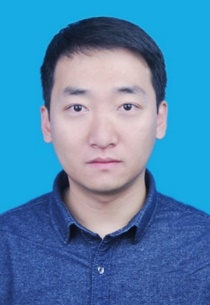 Assoc. Prof. Song Yang,
Beijing Institute of Technology, China
Dr. Song Yang received the B.S. degree in software engineering and the M.S. degree in computer science from Dalian University of Technology, Dalian, China, in 2008 and 2010, respectively, and the Ph.D. degree from Delft University of Technology, Delft, The Netherlands, in 2015. From August 2015 to July 2017, he worked as postdoc researcher for the EU FP7 Marie Curie Actions CleanSky Project in Gesellschaft fur wissenschaftliche Datenverarbeitung mbH Goettingen (GWDG), Goettingen, Germany. He is currently an associate professor at School of Computer Science and Technology in Beijing Institute of Technology, China. Dr. Song Yang's research topic revolves optimization algorithms including routing, placement issues and network designing in terms of energy-efficiency, survivability, reliability and network/traffic stochastics. He is currently applying combinatorial optimization, deep machine learning, federated learning/analytics to cloud/edge computing, NFV, etc. So far, he has published over 50 papers in the peer-reviewed journals and conferences such as IEEE TPDS, TMC, TSC, INFOCOM, IWQoS. He is a reviewer of IEEE TON, IEEE TPDS, IEEE TMC and TPC of IEEE/IFIP networking 2020, IEEE IPCCC 2019, 2020, 2021. He is an IEEE member and ACM member.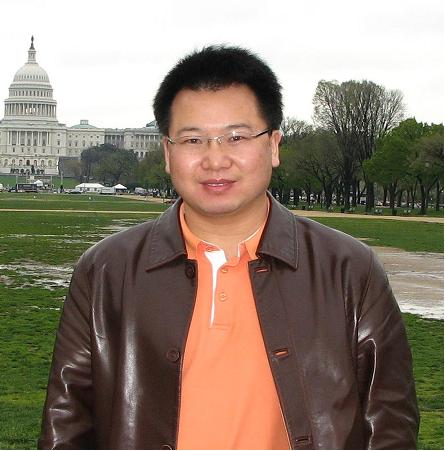 Assoc. Prof. Yubo Yuan,
East China University of Science and Technology, China
Yu-Bo Yuan received the B.Sc. and M.Sc. degrees in information and computational science from Lanzhou University,P R China,in 1997 and 2000, and Ph.D.degree information and computational science from Xi'an Jiaotong University , P R China, in 2003. From November 2003 to June 2006, he worked as lecture and Associate Professor in University of Electronic Science and Technology of China. From July 2006 to August 2008, he worked as research assistant professor in mathematics department of Virginia Tech, USA. From July 2011 to February 2012, he worked as visiting professor in school of mathematics and information sciences of Federation University, Australia. From February 2012, he has been working as director in the Big-Data and Multidisciplinary Sciences, East China University of Science and Technology. His current research include data science, big data analysis, optimization, data mining, machine learning and computational intelligence.
Assoc. Prof. Taohong Zhang,
University of Science & Technology Beijing, China
Taohong Zhang, Associate Professor, Department of computer science, University of science and technology Beijing; She received her phD degree from the Graduate School of the Chinese Academy of Sciences; She visited Harvard MIT HST (Health Science and Technology) in the United States and Loughborough University in the United Kingdom; She is currently a member of the Intelligent Medical Committee of the Chinese Society of Artificial Intelligence, deputy director of the Female Scientists and Technicians of Beijing Graphics and Imaging Society, and a member of CCF; Her research interests include machine learning, computer vision, computer modeling and simulation, and the application of deep learning; As a main person, she undertook a number of scientific research projects such as study abroad return fund, national key R & D plan for intelligent auxiliary diagnosis service system, National Science and technology support plan, National Natural Science Foundation of China, enterprise cooperation and so on. She has published more than 50 research papers including the SCI I and II areas. There are 7 national invention patents authorized and 2 teaching books published.